Exploring Costa Rica's National Parks
After hearing so much about Costa Rica, last fall (2015) was the time to do it! Although October is considered as wet season, the destinations we planned for, had relatively  dry days except in the late afternoon, it rained hard on occasion.
For a long time, Costa Rica was a mecca for backpackers, until more recently, where ecotourism has become so popular, this can be considered – gone viral! Costa Rica has grown into a frequent destination for so many ever growing American tourists, that it now offers some all-inclusive beach resorts to other luxuries.
In spite of the growing luxuries and flocks of tourists, the national park system in Costa Rica remains preserved in its pristine state with marked trails to explore the rain forests, wildlife and the many natural wonders without leaving a trace.
We chose to do a popular 7 day itinerary that includes Arenal – Monteverde and Manuel Antonio parks. However, we also chose to explore a remote park – Tenorio National Park, home to Rio Celeste which is a milky blue river, rightly called out as heavenly!
Arenal area hikes included mostly around the volcano going close to the lava remains of some of the previous eruptions. Apart from leaf-cutter ants, sightings of stick bugs and large butterflies are common.
From Arenal, through some rough offroading-grade gravel roads, one can reach a remote area that is still relatively unexplored – Tenorio National Park. Through a moderate hike, one can see the region's most beautiful heavenly Rio Celeste.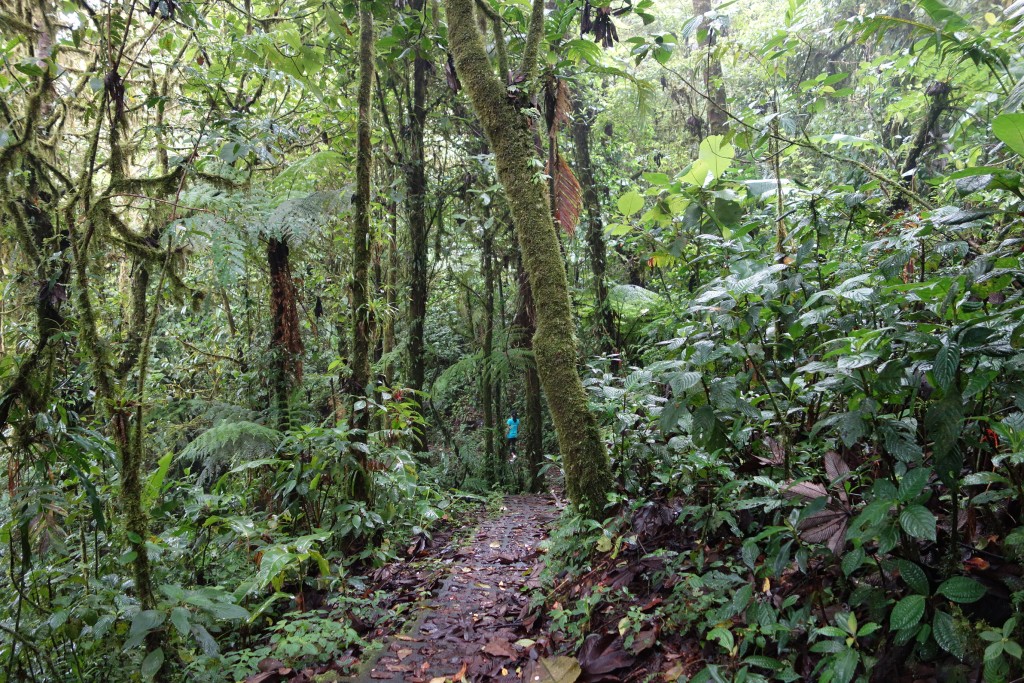 Monteverde, meaning the cloud forest is unique due to abundance of mosses, epiphytes and lianas in the cloud forest and nature is at its very best with the thick vegetation and literally humming with full of life. Finally, going towards the pacific coast, Manuel Antonio park is a must see with its abundance of wild life. While we heard the mantled howler monkeys, loud and clear, we only had a clear sighting of many capuchin monkeys.
We also sighted a sloth hanging by the tree very close to some of the wonderful beaches of the park. This was an excellent conclusion to all the hikes and scenery with some relaxation at the amazing white sand beach which is like a cove and separated from other beaches by a tombolo – a natural land bridge formed by sand accumulations.