This is not Utah – This is Red River Gorge!!
Red River Gorge, about 2 hrs east of Louiville, KY, is a backpacker, hiker and climber paradise with unlimited trails, wilderness and many natural bridges and arches that rivals Utah's national parks.
I explored along this with family on a 5.7 mile trail that took us along Auxier Ridge Trail and then on to the Double Arch. Even in early spring, while the trees are still bare, we enjoyed the views of the steep canyons, with the clouds floating and gently moving below us, as we walked along the ridge of the gorge. The trail encounters some occasional descents and climbs, but nothing too strenuous – a very family friendly trail. First we got closeup views of the courthouse rock and from there, across the canyon, the arch becomes visible. We walked across the canyon and climbed up the ridge to reach the double arch.
The red rock and gorges resemble closely like the Utah rock formations – geologically they share a similar sculpting past.
We retired at the Cliffview Resort for the night which is very friendly and almost home like cozy environment with nice views all around.
On Day 2, we explored some trails walking along the beautiful red river, which had more of an emerald green color.
This trail crosses a hanging bridge which was a big hit with the kids!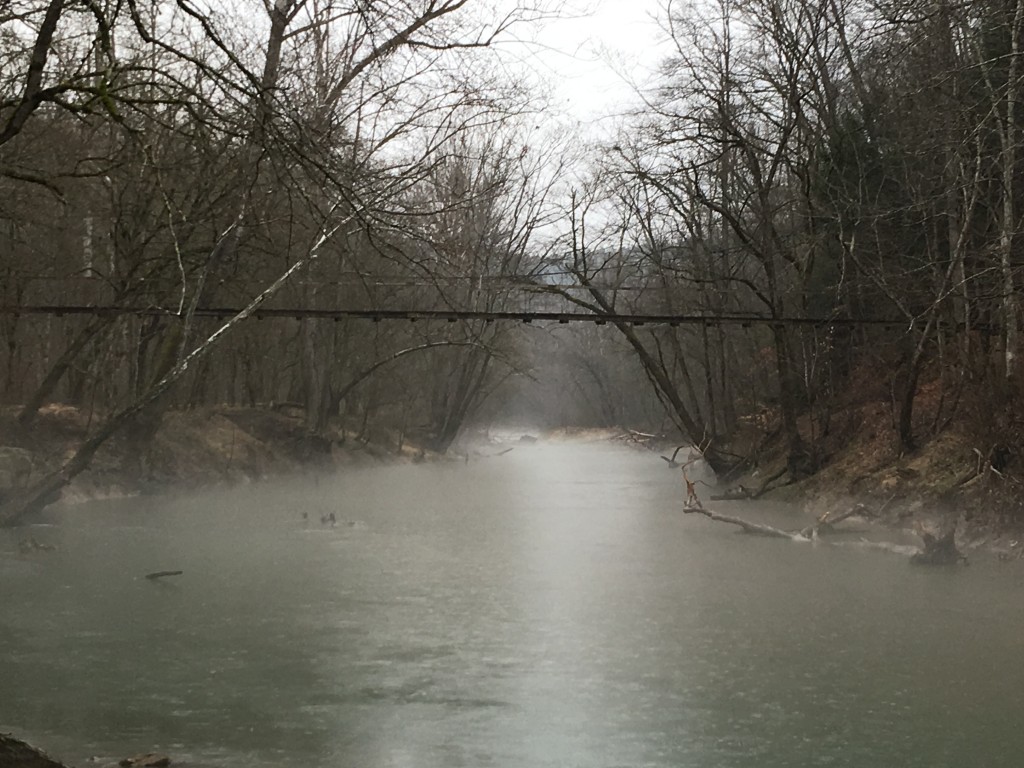 I definitely see the need to visit again to do some training on my climbing skills.
This is also a great way to spend quality family time on the mountains.